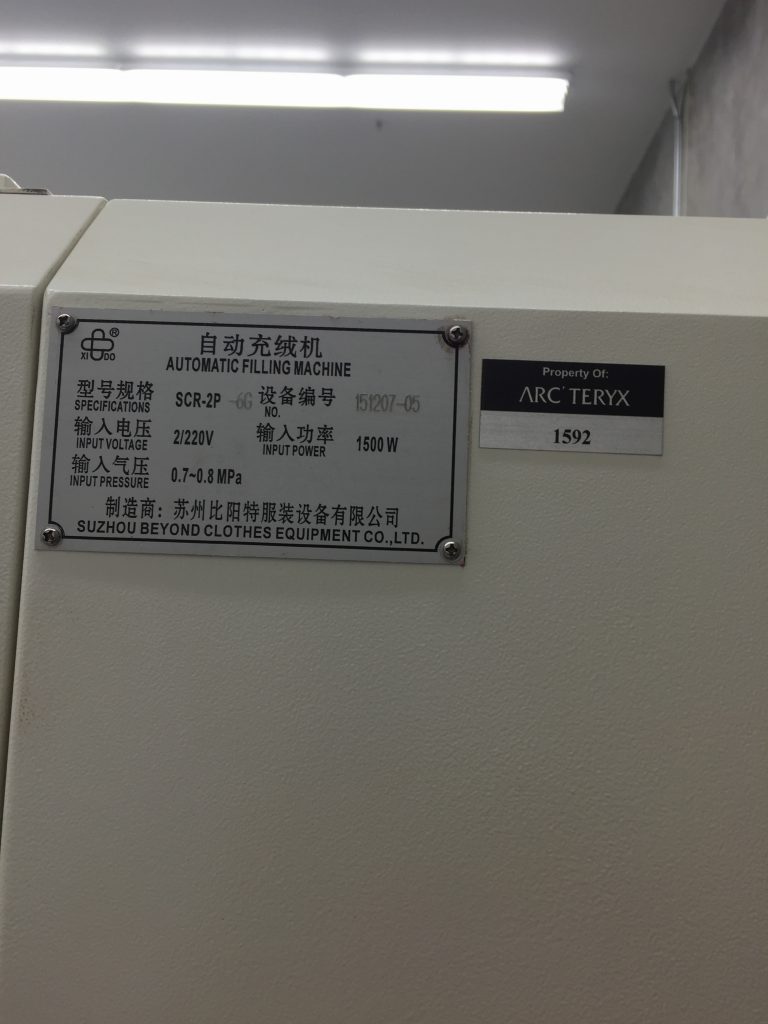 The famous world-class outdoor brand Arc'teryx has our down filling machine installed in the newly built factory. The factory XIDO down filling machine placed was built under the world-class standard. Spacious space, clean working environment, advanced facilities, skilled workers. They are ready for the Priminister of Canada's inspection.
Our technician, Mr. Luan, was invited to Arc'teryx to conduct installation & maintenance training of the XIDO down filling machine. To be well prepared for using the machine, the workers from the responsible department received the operation training. The factory is now able to handle the machine by itself.
The performance of the machine is good in the factory. The highest accuracy can reach 0.01g. A stable working feature is shown in the machine. The dear factory manager Keith is satisfied with the machine.